Our Story
Paternoster is one of the oldest coastal towns along the West Coast and rich in culture and heritage. It's typical fishermen style village architecture, pristine beaches, whales and dolphins, breath taking sunsets enhance the unique character of the most beautiful coastal town on the West Coast. The white sandy beaches, rugged coastline and white-washed fishermen cottages, gives the impression that you are in another world, lost in charm and peace. The area has an amazing variety of sea and wildlife as well as over 200 varying species of birds. In Spring the region is transformed into a floral paradise as the wildflowers come into bloom attracting visitors from far and wide. The Cape Columbine Nature Reserve covers an area of approximately 263ha along the rocky coastline, where these magnificent flowers can be viewed. The Cape Columbine lighthouse, built in 1936 on Castle Rock, is the last manually controlled lighthouse in South Africa.
180 Degree Sea View
Paternoster Lodge, located in the centre of the picturesque fishing village of Paternoster, is modern, yet cosily designed in West Coast style. Our top notch 20-seater Conference facility and 50-seater wedding and function venue with 180-degree sea view, is the perfect choice for any small function or event. It is 90 minutes' drive from Cape Town and Paarl.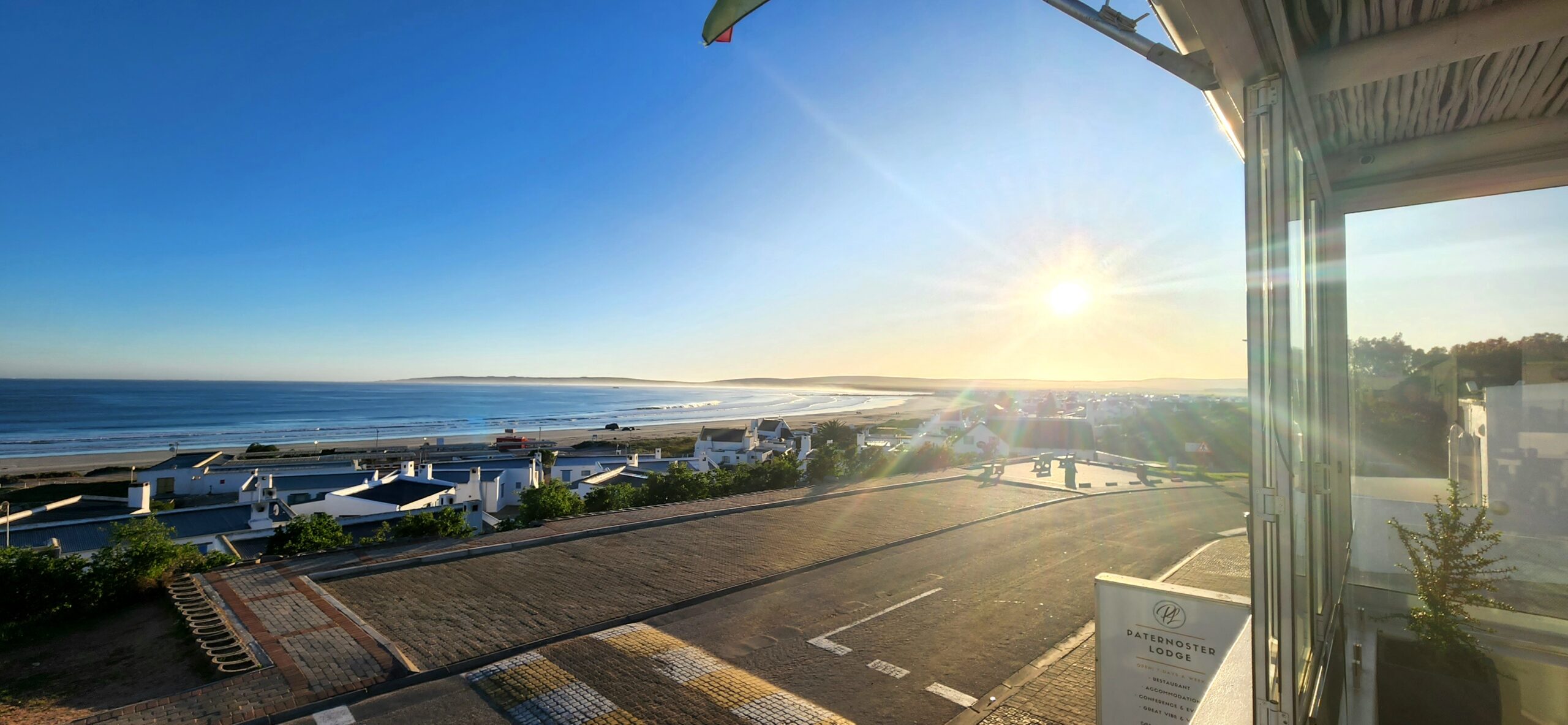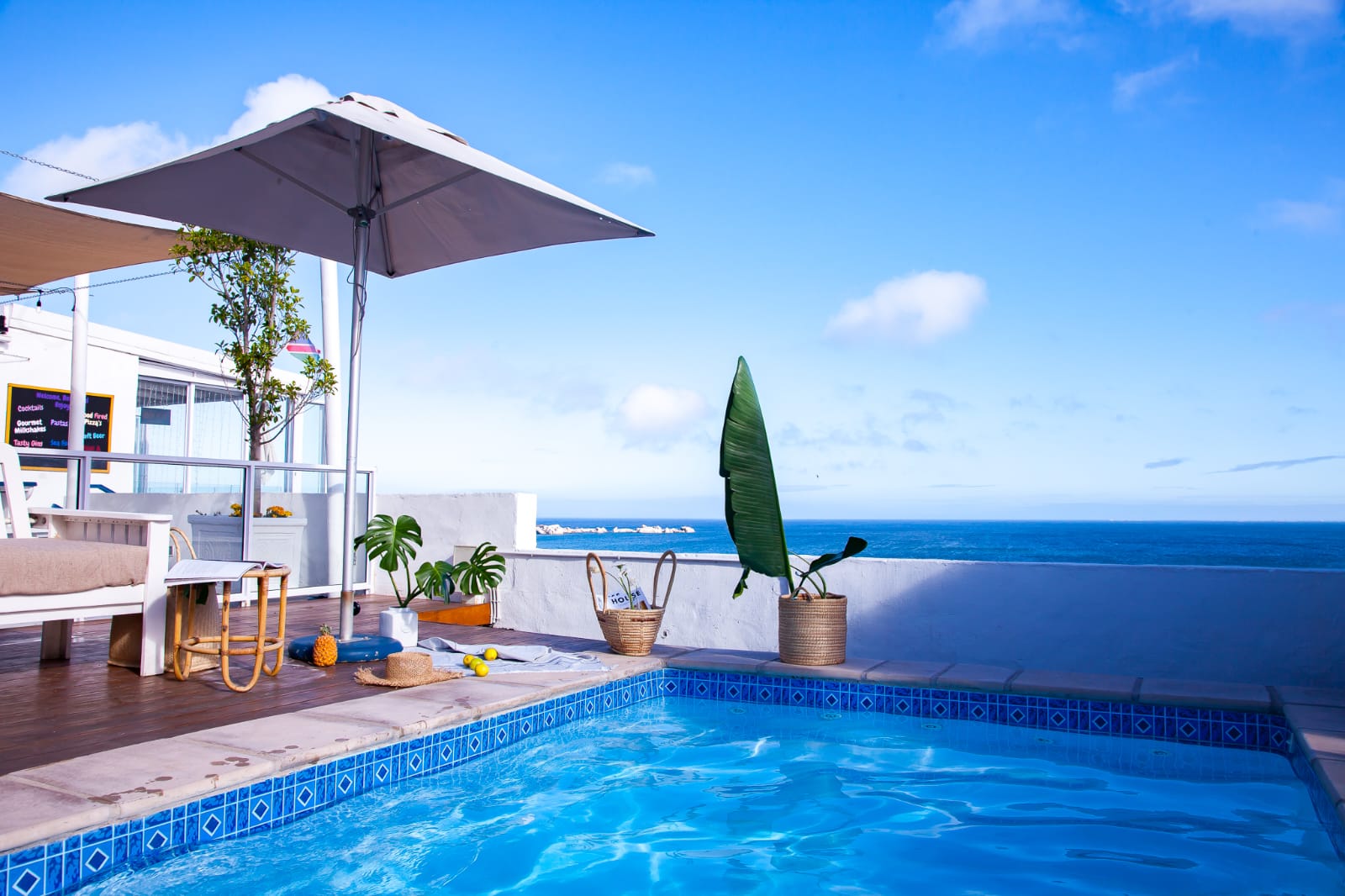 Relax With A Glass Of Wine
The sparkling pool overlooks the beach and colourful boats which come in with their crayfish catch. The adjacent fire pit on the pool terrace, has a magnificent 180-degree views of the Atlantic Ocean and the 10 kilometers stretch of clean white beach, only 3 minutes' walk away.
Here you can relax with a glass of wine from our well-stocked on-site bar and watch the beach activity and listen to the seagulls.
Local Attractions
Apart from our stunning views, amazing rooms and great food, Paternoster do have a lot to offer for visitors.
Have a look what is on offer at Die Winkel Op Paternoster, have a craft beer at Paternoster Brewery or have a relaxing day at Cape Columbine Nature Reserve.